Introducing Waltham Rambles
Registered Dog Walkers, and Licenced Home Boarders
Waltham, near Grimsby
| | |
| --- | --- |
| Find us on | |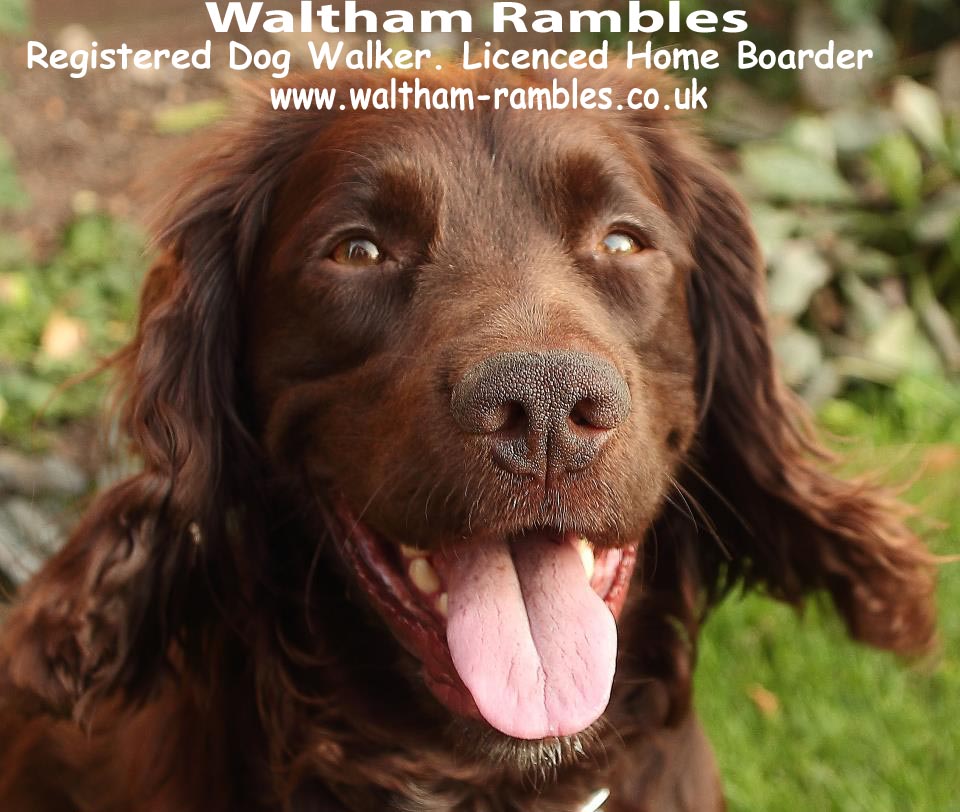 At Waltham Rambles our motto is
"the very best care for when you can't be there"

My name is Lynn. I have lived in the Village of Waltham
just outside of Grimsby for nearly 30 years. My husband
Roger is a Primary School Teacher, and my daughter
Ellen is at Bishop Burton studying for an Animal
Management and Behaviour Degree.

I have owned dogs, or more to the point, been owned by dogs from a very young age.
I can still remember persuading my Father to buy me this adorable black and white,
Labrador Border Collie Cross when I was a child. Kim, as we called him, (yes him!!)
lived to the grand old age of 12. He was such a personality. I still miss him even
though he has been gone for over 25 years now.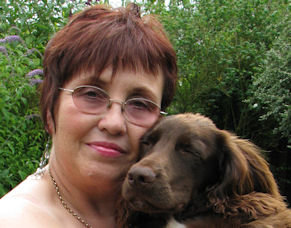 I currently have two dogs of my own a Working
Cocker Spaniel Frankie, who I have helped to

train, and a young Doberman, George.
George, has brought a lot of changes to my life
and was the reason why I started Waltham Rambles.

George was being neglected by his previous owner, and being left on his own for

long periods of time. He was being moved from pillar to post and had no stability.
George became part of our family and found a good home with us.
He is a gentle giant who loves nothing more than a good cuddle.
He is a constant companion. A "Velcro Dog"
Because of his treatment George has Separation Anxiety and whilst as a family we are
helping him with this, he can't be left on his own without becoming very distressed.

When my daughter decided to go to University and my working hours also changed, we
faced a dilemma. We could not find good quality local care for George and Frankie!

Hence Waltham Rambles came to be, because there was no other option to consider.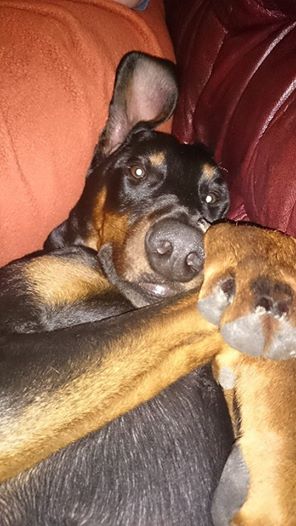 George is now happy and settled and enjoying the good life.

I know there must be a lot of people in a similar situation.
So if you are struggling to find good quality local care that
you are sure you can trust, look no further.

We are fully insured, Licensed, CRB checked and members of NarpsUK,
We are here to help and provide a quality, professional
and flexible care service to ensure you have that all
important peace of mind.